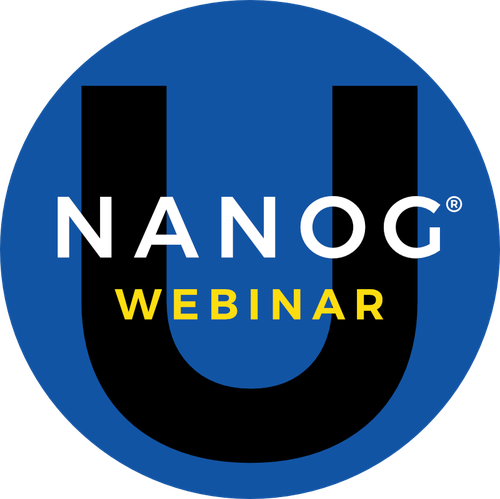 Gain a competitive edge, without leaving home.
NANOG U Webinars provide students across North America a way to virtually connect and engage with industry innovators, while learning the latest Internet technologies + best practices, and accessing career-building tools + resources.
Our inspired + technical programming on the most current developments and challenges in network engineering, operations, and architecture is designed for both undergrad and graduate students, and is presented by some of the top minds in our community.
The future of networking, directly to you.
NANOG U Webinars are 1-3 hours, depending on the format. Registration is free for all, but required to participate. All sessions are conducted at nanog.org. A link will be provided when you register for a webinar; please be sure to set up a NANOG Account in advance if you don't already have one. Can't attend a live session? No problem! A recording will be available for each webinar shortly after the original air date.
---
Upcoming Events
2021
January 22 — DNS Fundamentals
11am - 1pm PST / 2pm - 4pm EST
Speaker:
Eddy Winstead, Internet Systems Consortium (ISC)
February 26 — BGP Fundamentals
11am - 1pm PST / 2pm - 4pm EST
Speaker:
Aaron Atac, Akamai Technologies