Building the Internet of tomorrow.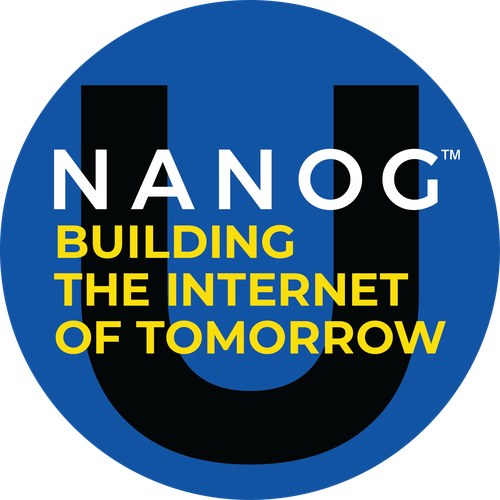 The time, energy, and financial commitments you make to your education are real, but sometimes it's difficult to see the practical applications of your studies. Because networking technologies are rarely taught in accredited programs, you're also left to find opportunities to build a career on your own.
Gain a competitive edge, while you're still in school
From DDoS attacks to mitigation and network optimization, NANOG U brings talks + hands-on workshops to colleges + universities across North America, allowing students to connect and engage with industry innovators, while learning about the latest Internet technologies, without ever having to leave their school.
Discover the future of networking
NANOG U's inspired + technical programming on the most current developments and challenges in network engineering, operations, and architecture is designed for both undergrad and graduate students, and is presented by some of the top minds in our community.
---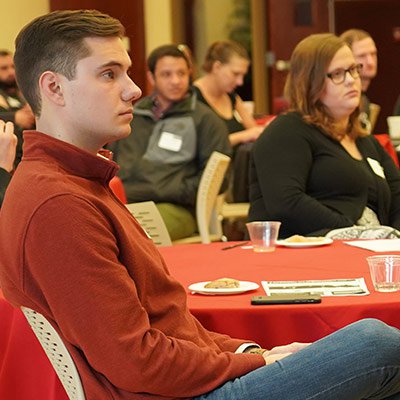 NANOG U Fall Tour
Nine Internet technology experts took to the classroom during our first-ever NANOG U tour at the University of Illinois Urbana-Champaign, Purdue, and Ball State. From DDoS attacks, to mitigation, network optimization, and more, NANOG U presented three days of talks on some of the most current developments and challenges the industry faces.
University of Illinois Urbana-Champaign – Nov 17, 2019
Purdue University – Nov 18, 2019
Ball State University – Nov 19, 2019
Learn More
---
What NANOG U participants are saying
We spoke to eight students from Purdue and Ball State about their career goals once the graduate, and what they learned from NANOG U that they couldn't have learned in the classroom alone.