Your expertise. Your voice. Your NANOG.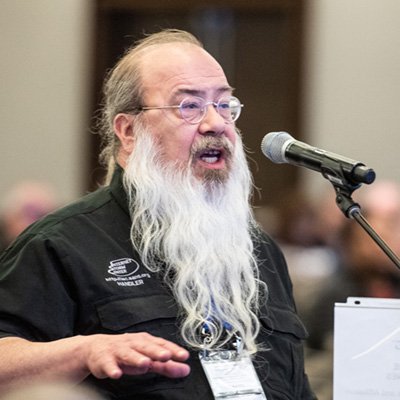 Play a critical role in shaping the future of the organization itself. As a NANOG member, you'll have the right to exercise your civic duty every year, and elect a Board of Directors that best reflects both you, and the organization.
Elections: 2019
Board of Directors + Bylaw Amendments
The 2019 Election Process begins with candidate nominations on Monday, August 26, 2019, and closes on Monday, September 23, 2019. The election will be held at NANOG 77 in Austin, TX from 8am central (UTC -0500) on Monday, October 28, 2019 to 12pm central (UTC -0500) on Wednesday, October 30, 2019.
Key Dates
August 26, 2019 - Nominations open, discussion of proposed bylaws
September 23, 2019 - Nominations close
September 27, 2019 - Candidate statements of support open; Proposed bylaw amendments posted
October 28, 2019 - Elections open at 8am CDT; Candidate presentations during general session
October 30, 2019 - Elections close at 12pm CDT; Election results announced at conference closing
Key Information
Nominations
NANOG's property, affairs, and business are managed and controlled by members who make up our Board of Directors (BoD), which facilitates communications between the NANOG community and other like-minded organizations. Elected members of the BoD are also responsible for appointing all members of NANOG's committees, and the Executive Director.
If you are interested in serving as a member of the NANOG BoD, or if you know of someone who would be a good candidate, please consider running for a position, or nominating another individual by completing a nomination form starting August 26, 2019.
Become a NANOG member to serve + vote
Remember: Only NANOG members in good standing are allowed to nominate, run for candidacy, vote, and serve. If you're not currently a member, but wish to run for office or vote in the next election, you must register to become a member.
Become a Member
Elections: 2018
Board of Directors + Bylaw Amendments + Program Committee
Elections: 2005-2017