Join us in building the Internet of tomorrow.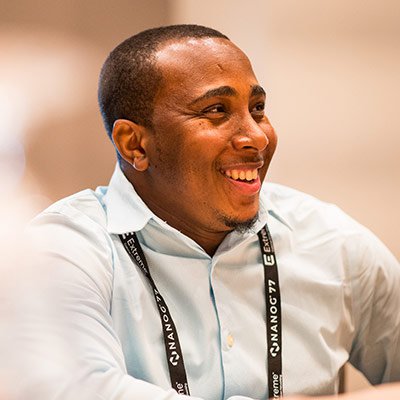 As a NANOG member, you'll not only enjoy the same access to our meetings and events, educational programs and scholarships, tools and resources — you'll also play a role in shaping the future of the organization itself.
Your expertise matters, and your voice is always heard.
Many minds are better than one. NANOG's success depends on the collective expertise of its members to help direct and shape the organization in service of its mission. As a member, you'll have the right to exercise your civic duty every year, and elect a Board of Directors that best reflects both you, and the organization.
---
Members can also:
Attend NANOG Member Meetings. (Must be logged in to view Member Meetings page.)
Run for office, and serve on NANOG's Board of Directors.
Serve on a NANOG administrative committee.
Receive a $25 discount on NANOG meeting standard registration fees.
---
Our doors are open to everyone.
Whether you're a student, newcomer, or seasoned pro — everyone is welcome here. Becoming a member is easy: simply complete an application, pay for your dues (good for 12 months), and your membership term will begin immediately:
Annual Membership $100/year
Student Membership $50/year
Multi-Year Discount $90/year*
Become a Member
*When purchasing 3+ years at one time.