Community, in its truest sense.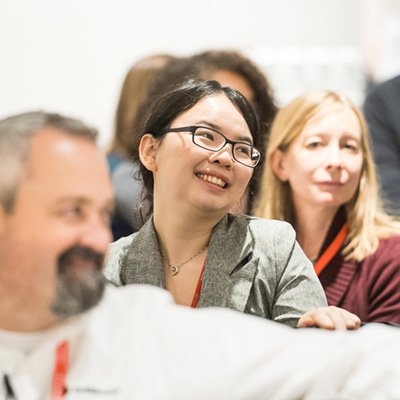 To sponsor a NANOG meeting, is to invest in the strength of the community we've built.
As one of the largest groups of network engineers, architects, and operators in North America, a NANOG individual meeting sponsorship provides your brand the greatest level of exposure and engagement with the industry's top minds. By aligning with professionals at the forefront of networking innovation, you'll be recognized as an innovator, too.
---
Make more meaningful connections.
From one-on-one conversations, to lasting relationships you'll build with like-minded organizations and professionals, a NANOG meeting sponsorship provides your brand with a platform for meaningful connection, business networking, and collaboration with other innovators in your field.
---
Opportunities to suit every budget.
From hosting a meeting itself, to providing connectivity, espresso/breakfast/lunch breaks, or a presence at our coveted Beer 'N Gear event, NANOG premium partnerships and individual meeting sponsorships start at just $3,000, and provide a variety of opportunities for your brand to connect and engage with our community.
Select a Sponsorship
---
Partner with us to empower and inspire.
NANOG also offers longer-term partnerships through our Outreach Program — providing your organization the opportunity to serve as a community ambassador, by inspiring and connecting with the next generation of North American networking professionals.
Learn More