NANOG fellowships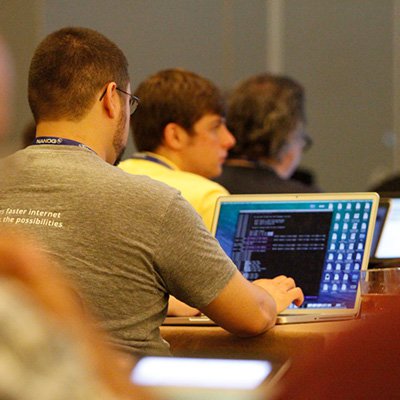 Working professionals in our community who lack the resources or necessary funds to attend a NANOG meeting are encouraged to apply.
---
Awards
We provide support for up to (2) working professionals for each each tri-annual meeting. NANOG-paid expenses include:
Airfare (up to $500)
Hotel accommodations (booked by NANOG staff)
---
Eligibility
Working professionals who meet the following criteria are eligible to apply:
Applicant is a working professional in the field of network engineering, architecture, or operations.
Applicant currently resides in North America.
Applicant must agree to, abide by, and sign the NANOG Fellowship Terms and Conditions.
---
Selection process
NANOG maintains an open call for fellowship applications throughout the year, and our fellowship selection committee conducts thorough evaluations of all applications before making selections.
Preference will be given to members of our community who have not previously attended a NANOG meeting, and those who lack the necessary resources or funds to make attendance possible. The committee has the right to select individuals it believes to be most qualified to receive a fellowship. All decisions made by the committee are final, and fellowships will be announced at nanog.org. Applicants not selected for the current meeting will be considered in future rounds if they choose to apply again.
---
Apply for a fellowship
To apply for financial assistance, please send the following information via NANOG's contact form:
Name
Work affiliation
NANOG meeting you wish to attend
Statement of interest