Many minds are better than one.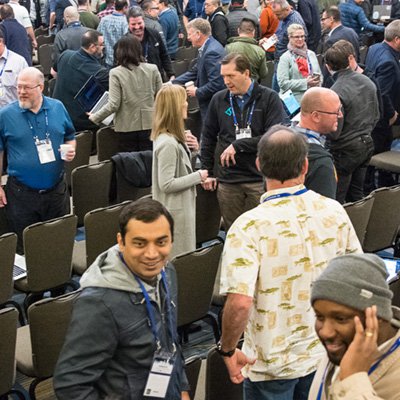 Our success has always depended on the collective expertise of its community members to help direct and shape the organization's future, through idea sharing, problem solving, and collaboration.
NANOG's mailing list offers a forum to stay connected all year long, with topics ranging from broad-based engineering challenges + solutions, to routing, outages, performance measurement, evolving wide-area technologies, exchange points, traffic engineering, operational experience, ISP security, and trouble ticket systems.
---
Sign up to receive individual copies of each message posted to the list, or choose the digest option to receive messages batched into a single message. All mailing-list users must first agree to NANOG's Usage Guidelines.
Subscribe Now
---
NANOG announcements
Keep up with our innovative community, via access to NANOG news, upcoming event information, member features, and stories.
Subscribe Now
---
Mailing-list archives
Access valuable information shared via NANOG mail-list threads over the past 30+ years.
Search Archives