Getting Started with the Community Forum
Getting Started with the NANOG Community Forum
To access the Community Forum you must first have a user account on the NANOG website. You cannot create an account directly on the community forum website. The main NANOG website is OAuth 2 authority.
First you need to make sure you are currently signed into the main NANOG website. Click on the "Sign In" button at the top right of the navigation bar.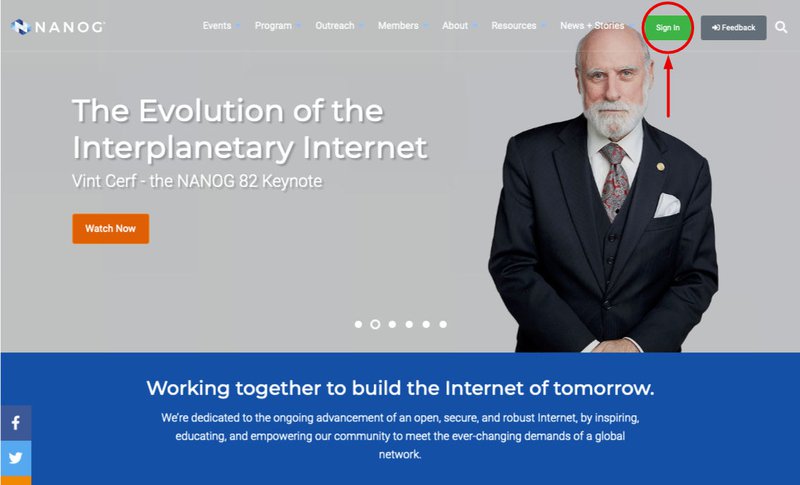 You will be asked to fill in your login credentials.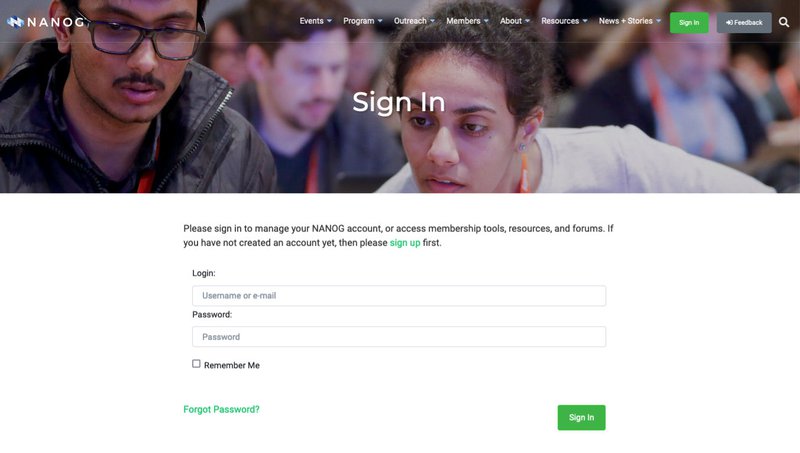 If you don't have an account, click the "sign up" link. You will be taken to the "Sign up" page.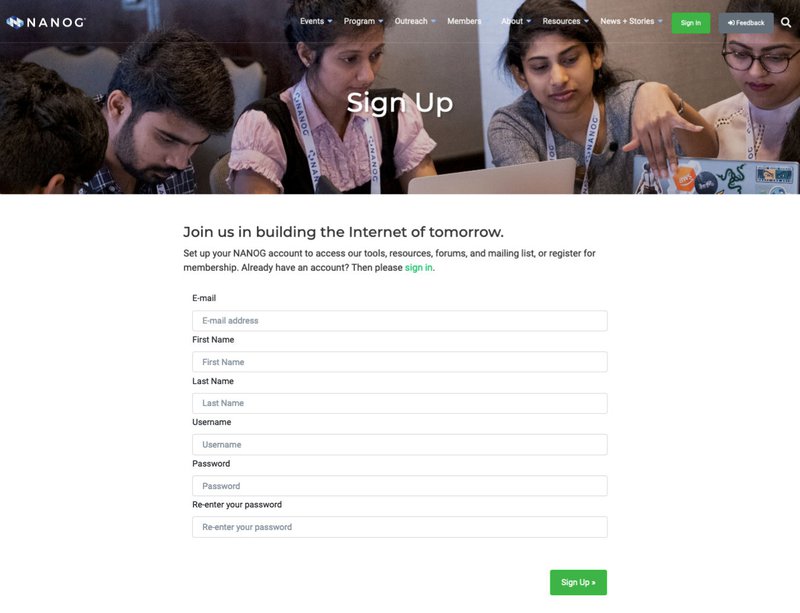 To create an account for the first time, complete the required information you will then be redirected to the home page. In the red information section you will see the following: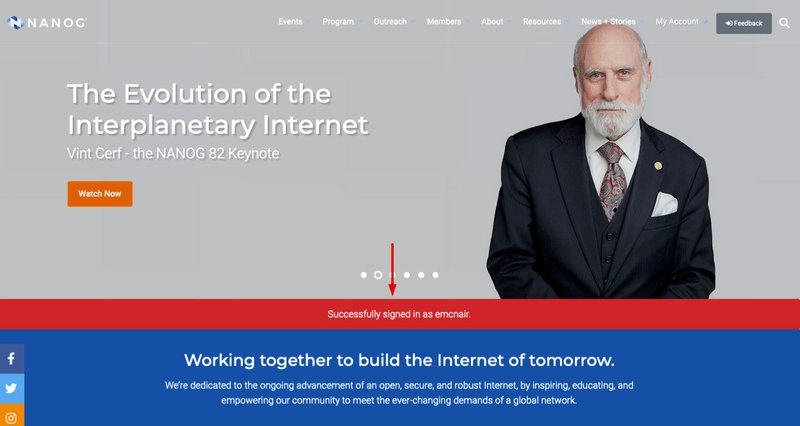 You will be prompted to check your email to finalize account creation. The email will look like this:
Thank you for creating an account at NANOG! You're receiving this e-mail because the user xxxx has used this e-mail address to create an account. To confirm this new account, please click on the link below:
http://www.nanog.org/accounts/confirm-email/..../
Thank you for joining the NANOG Community
www.nanog.org
Once you have logged in to your account. You can then proceed to https://community.nanog.org. You should be immediately redirected to www.nanog.org for authorization.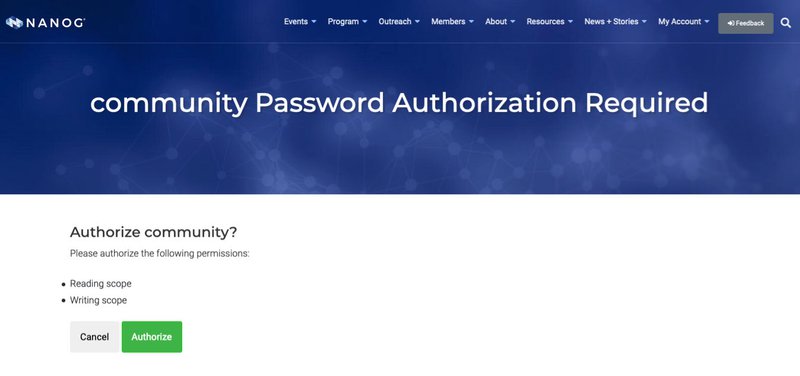 When you have successfully logged into the Community Forum you should see this page: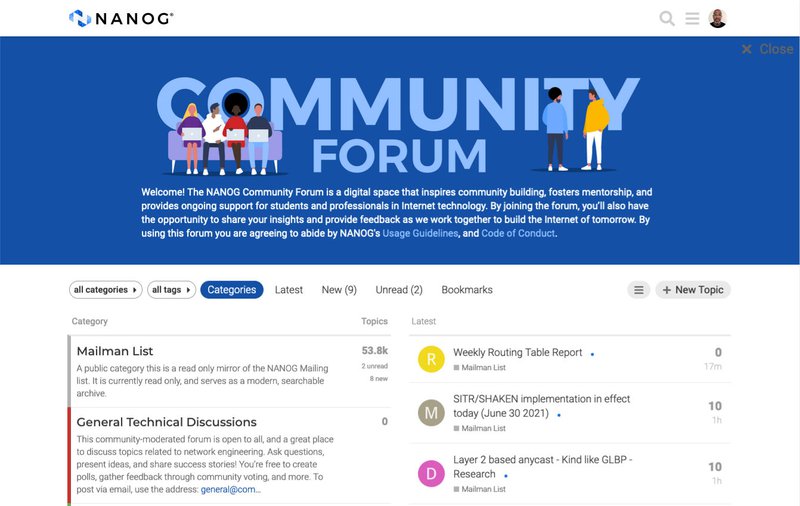 Additional Resources
Here is some guidance to get you started: Getting Started with Discourse
How to use the Community Forum as a Mailing List
The NANOG Community Forum is set up to function as both a forum and a mailing list. At the top of each forum category you will find instructions for interacting with the forum via email. The Mailman Mailing List Mirror is currently read only. However, you can easily search through the