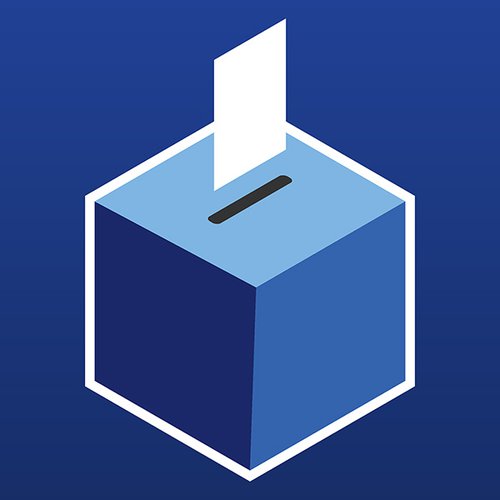 Your voice. Your vote.
Play a role in shaping NANOG's future. As a NANOG member, you'll have the right to exercise your civic duty every year, and elect a Board of Directors that best reflects both you, and our organization.
Not yet a NANOG member? Be sure to sign up
---
Elections: 2023
More information will be posted in July 2023 for the General Elections cycle.

The NANOG Board of Directors is an active and engaged part of NANOG. The Board is responsible for, and works closely with, Committees to promote, support, and improve NANOG. The Board is responsible for the selection of all committees including, but not limited to, the Program Committee. The Board is responsible to the members ensuring that the NANOG organization remains open, relevant, useful, and financially sound. A Voting Board member will be appointed to serve as ex-officio to NANOG committees to facilitate communication. A voting member of the Board of Directors may not serve concurrently on the Board of Directors and other NANOG committees.
---
Quick Links
Updates will be made in the 2023 Election Cycle
---
Requirements
The NANOG bylaws require Board members to be NANOG members in good standing. They must attend at least two of three yearly NANOG meetings (in person or virtually) while in office. Each candidate must declare any and all affiliation(s) relevant to NANOG, which will include his or her main employer, as well as any other major relationships (for instance, if a candidate's primary employer is a nonprofit entity which is sponsored by a vendor, the candidate would declare both the nonprofit and the vendor as affiliations).
A good candidate will have experience with Internet technology, operations, and governance organizations as well as the principles and practices which guide them. Consensus organizing, leadership, outreach, and communications skills are prized, and a willingness to be engaged in the governance process is required. View full Board responsibilities for more information.
NANOG's Board needs members with diverse experience. Specific useful experience would include but are not limited to:
- Fundraising
- Non-profit or general board governance
- Non-profit and broader finances, are also of great value to NANOG.
---
Elections Archive: 2005-2022