NANOG TV
Explore hours of curated presentations on the latest Internet technologies + industry best practices — without ever leaving home.
---
Featured Video
Women in Tech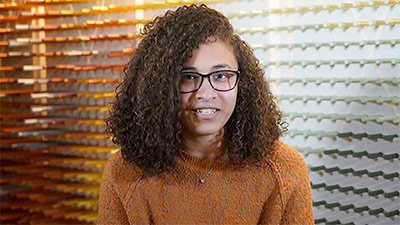 Our newest series on NANOG TV further explores the stories and career paths of some of the most exceptional women we know. Watch our first interview, featuring Micheala Clifford of Netflix, to learn more about her experience as a woman navigating the world of network engineering.
Watch Now
---
NANOG 79 Webcast
Our favorite videos from the first fully-virtual NANOG conference
Watch Now
---
Top Talks
The most-watched videos on NANOG's YouTube Channel
Watch Now
---
From the Archives
Throwback to presentations from NANOG 16 and beyond
Watch Now
---
Working From Home?
A series of presentations + panels to keep you inspired
Watch Now
---
Keynotes
Presentations by our industry's innovators + influencers
Watch Now