2022 Annual Report
It comes down to the one constant in the universe —change. Change always brings with it challenges and opportunities. For NANOG, the pandemic challenged us to ask, "What is NANOG without our conferences?" Facing that challenge allowed us to grow and adapt to an ever-changing landscape.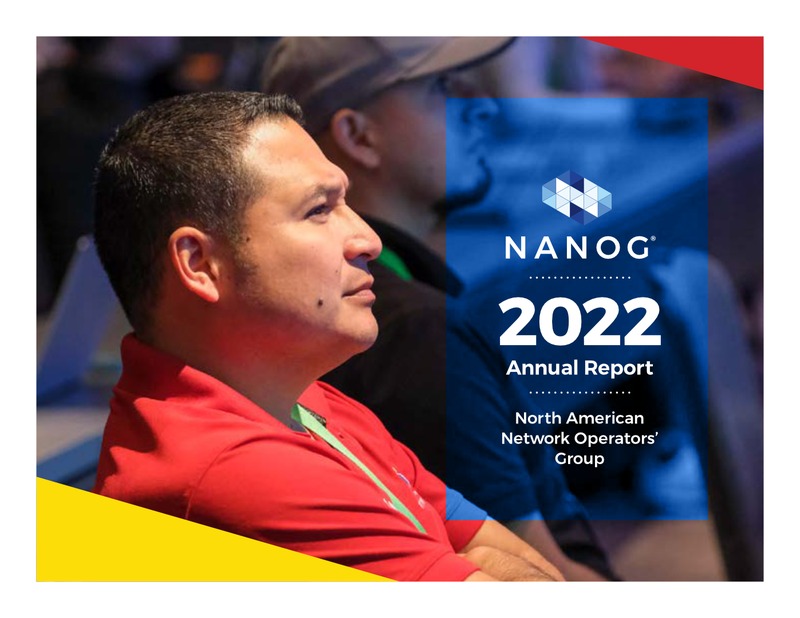 ---
2021 Annual Report
With chaos came opportunity. Despite the many challenges of the pandemic, in the year 2021, we found footing. We not only transitioned to virtual events but also developed a more robust virtual platform better suited to our community.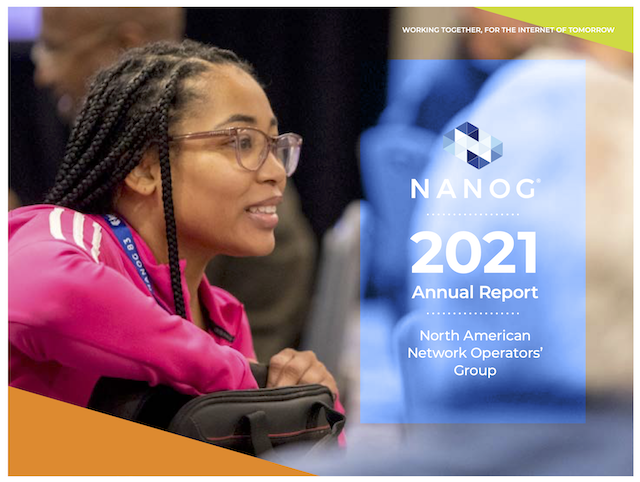 ---
2020 Annual Report
The year 2020 introduced a concerted effort to connect with our community virtually. NANOG developed a method to engage a large attendee participation via virtual platforms.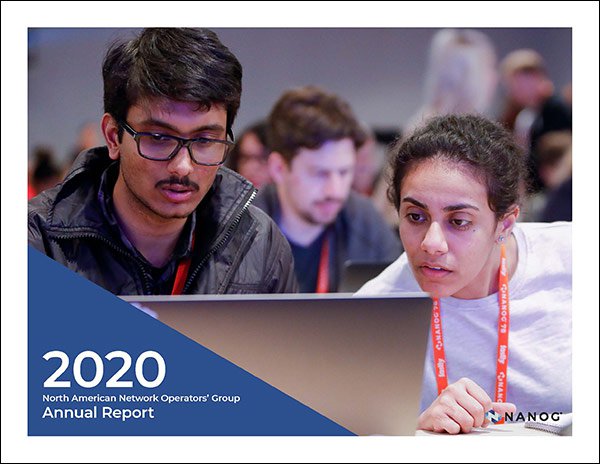 2020 NANOG Annual Report (pdf)
---
2019 Annual Report
We made significant progress in 2019 in service of supporting our community in building the Internet of tomorrow. Through NANOG's first-ever annual report, we hope to provide even greater insight and transparency into our achievements and operations over the past year.