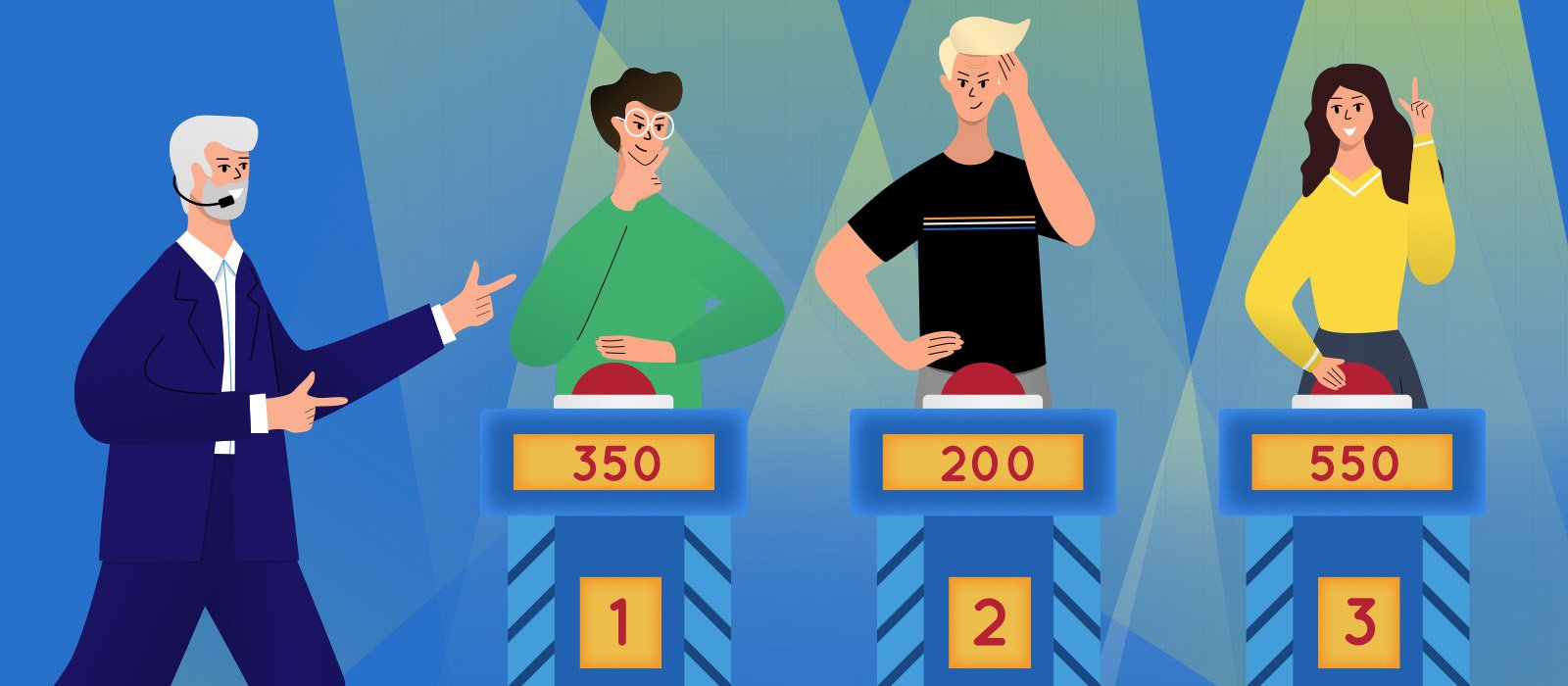 January 19, 2023
News
'NANOG Jeopardy' Takes the N87 Stage
A NANOG Presentation Hosted by Charles Rumford
by Elizabeth Drolet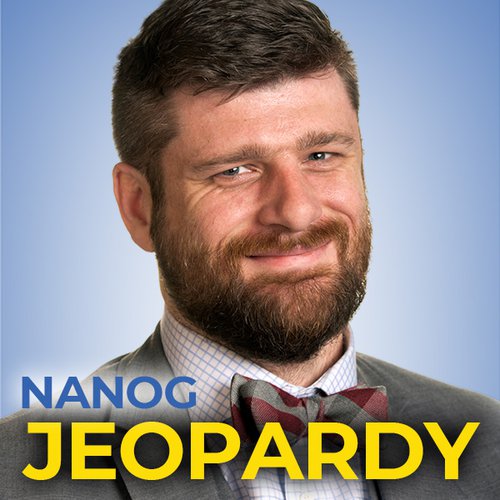 NANOG meetings guarantee hours of ground-breaking + fascinating industry talks by tech giants. However, amid three days of jam-packed information, the brain may need an entertaining recess.
At least that's what community member and Network Engineer at Deft, Charles Rumford, thought.
"Following the NANOG 85 meeting, I was thinking about ways to better interact with the audience in terms of content. There is a lot of great informational content, but we could offer something more fun while being educational," Rumford said.
And what better way to provide an entertaining snack for our quizzical attendees than an updated format to create NANOG Jeopardy!
For those unfamiliar with the long-standing TV game show that inspired this programming, Jeopardy! consists of a unique answer-and-question format. First, contestants are given clues in the form of answers. Then the contestant's response must be phrased as a question.
"We're going to have three teams of two competing for the honor and glory of the first NANOG Jeopardy win," Rumford said.
Rumford will be taking the place of the legendary host Alex Trebek and hopes to get a lot of enthusiasm and interaction from the audience. According to Rumford, a traditional formal suit will be too hard to pack as he plans to travel to three additional cities following the NANOG meeting, but he "has something in mind" to get into character.
The game show questions will aim to peak interest and trigger research.
"The idea is not necessarily to give direct information but provide morsels that appeal to a wide breadth of generations to want to research later," Rumford explained.
The game show will be 45 minutes long and be held in person. Participants will be pre-selected and are still in the process of being chosen.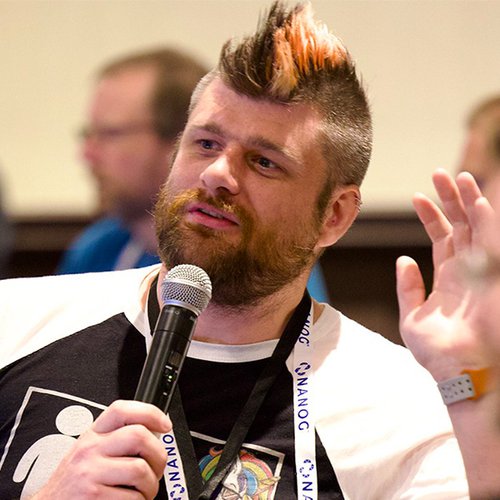 Rumford has additionally scripted a round of comedic fake commercials.
"Think, over the top, Billy Mays selling Oxy Clean," Rumford said about the formatting of the phony commercial break.
"We plan on having a very good time," Rumford said.
---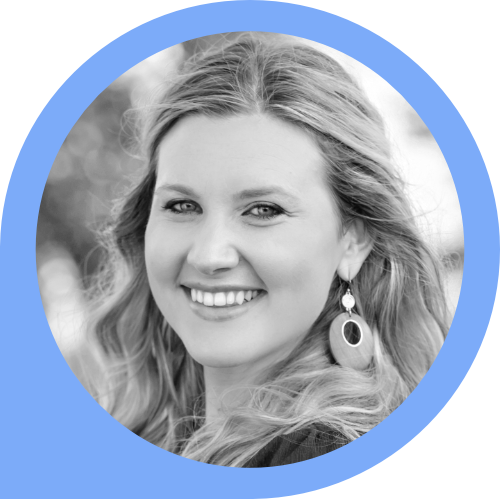 Elizabeth Drolet
Elizabeth Drolet is NANOG's Multimedia Story Producer
All Author Posts
Recent Articles