Turn your dreams into a reality.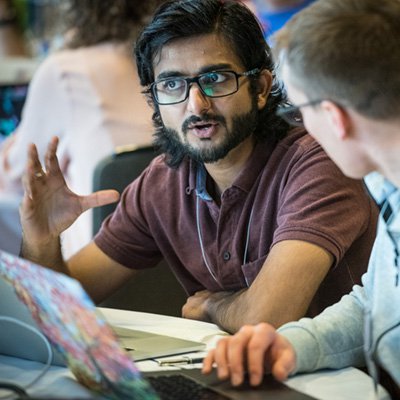 NANOG is dedicated to fostering the education and empowerment of our next generation of networking professionals. We not only offer outreach programs and resources designed for students, but also scholarships, and in-kind support to attend one of NANOG's tri-annual meetings across North America.
---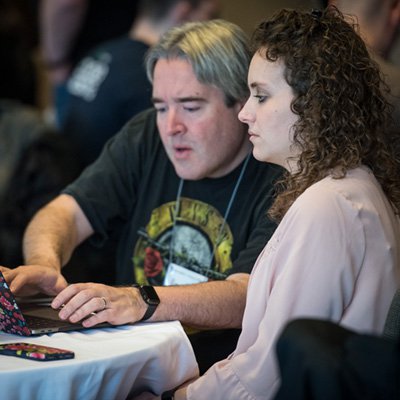 The NANOG College Immersion Program
Connect and engage with the industry's top minds, and enjoy direct access to best-in-class content with an eye toward the future of innovation. The NANOG College Immersion Program (NCI) was designed to give educators the opportunity to sponsor up to (5) students at one of our tri-annual meetings across North America — airfare, registration, and room and board are covered by us.
Apply Now
---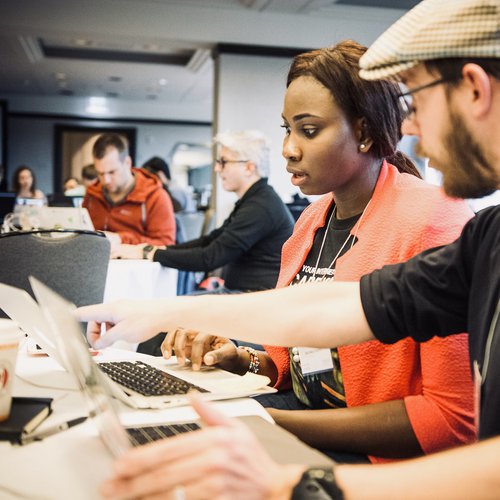 "NANOG 75 was a life-changing experience for me. It changed the way I see networking ... but I also discovered myself."
— Mercy Onuoha
Read More
---
A conversation with three NANOG 76 NCI participants
We spoke to three graduate students from Ball State University's Center for Information and Communication Sciences (CICS) about their experience as NCI participants at NANOG 76 in Washington, DC. All three participated in the Hackathon, as well as many of the talks, tutorials, panels, and social events.
"My experience at this conference has been amazing," said Taylor Dillon, graduate student in the CICS. "I've met a lot of awesome people from different backgrounds, and it's been interesting talking to them about where they started and how they've gotten to where they are now."
Watch the interview to hear more from Taylor, and her fellow grad students Kayla Adamson and Lionel Somé.